I don't know about y'all, but I've been spending ALOT of time perusing Etsy doing some early Christmas shopping. I'm thankful I started early this year because many of these fantastic Etsy shops are already on a 3-4 week wait! I figured I better get an Etsy Love post out to you all asap.
So here it is folks,
Etsy Love: Holiday Gift Guide edition!
The Shabby Peach
**Offering 25% off to my readers, use code Shabby25 at checkout**
(Anna's shop is on temporary leave, however plug your email in to receive an update as soon as she reopens her shop)
I'm featuring The Shabby Peach's adorable bubble rompers.
I mean, hello, they had me at bubble rompers....
I wanted her to get as much use out of it this summer, so we went with an 18 month versus 12. If you're little one has some extra cushion to love, size up. The quality is par none!! It held up phenomenal in the wash as it's made out of a nice, thick 100% cotton. I'm telling y'all, you have to grab one of these for the little in your life!! Perfect Christmas present for your cutie to wear next spring & summer. Sidenote, if you're not into the bubble romper thing, she has a fantastic selection full of adorableness.
So head on over to her shop, stock up on those holiday gifts & use the code Shabby25 at checkout.
Your welcome.
Now, heading in an entirely different direction. Headbands.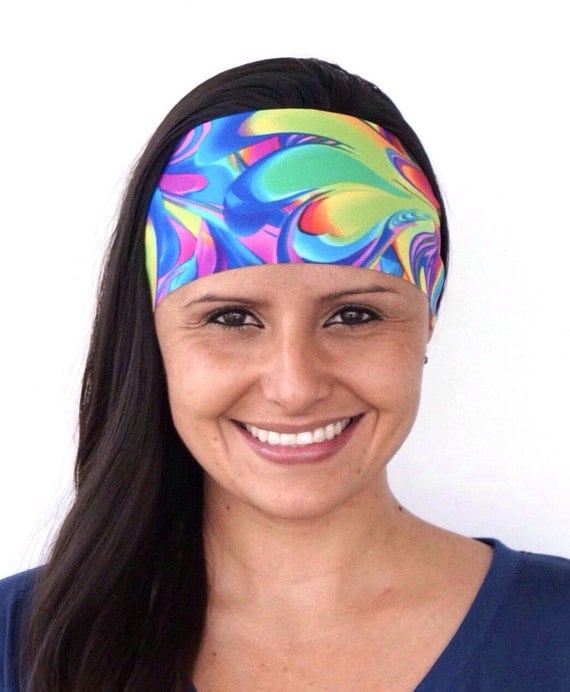 I don't know about you, but when I gear up to hit the gym for a nice run, I LOVE throwing on a fun headband! I'm also super particular about the bands I wear. they have to be comfortable, first and foremost, as well as have the capability to soak up the sweat. These are super unique as they are made of a lightweight spandex material that is extremely absorbent! When you get home from the gym, you simply wash out in your sink and lay out to dry. Michelle has a great eye for spunky, one of a kind designs and has a TON of fantastic options to choose from. She's also sweet as pie.
She has
donated a headband
for me to give away to my readers!
Enter below by leaving a comment as to what keeps you motivated to GYM UP throughout the week!
Winner will be selected on Monday, November 30th.
**All headbands are BOGO right now!**

Keeping with the headband theme, Hippie Runner speaks my love language with her designs.
She had me at...."Will Run for Wine."
Her bands are ALL 4" spandex and can be folded over for different looks. What sets Hippie Runner's apart from the rest are her 'push the boundary' slogans which truly make each and ever band one of a kind. If you've been trying to come up with a one of a kind gift for your active loved one, search no more. These bands are amazing!!
**Use code ISPILLEDMYWINE for 15% off your order**
Last but certainly not least, this shop is FULL of fantastic gift options, including this #GIRLBOSS coffee cup.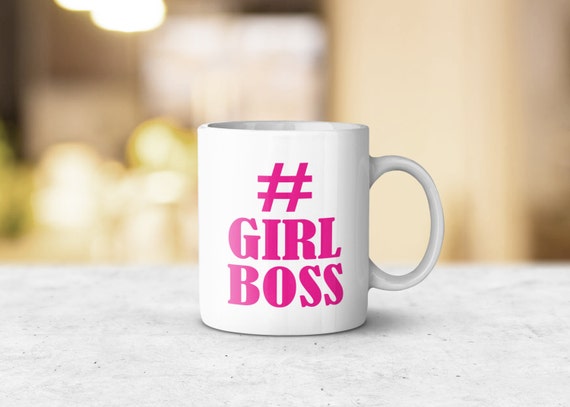 All of her items are handmade and shipped worldwide from Auckland, New Zealand! Her shop has an awesome variety of things to choose from, including fantastic home décor and one of a kind wall art. She also has tote bags with screen printed sayings that will have you laughing out loud.
Head on over to Ashley's shop and don't forget to use ISPILLEDMYWINE at checkout for 15% off!
A huge thanks to all the shops who participated! I've had some of these items for several months and with the craziness that is life, I'm just now getting around to their feature post.
You all are amazing and I'm thankful for your creative spirit and entrepreneur attitudes!
Keep rocking it, ladies!!