Well, my favorite month is upon us....FEBRUARY! Which means I turn the big 3-1 here in a few short weeks.
My birthday is the 15th in case you want to send me an Amazon giftcard.
Just kidding...
#noimnot
I also share this month with my little nephew, Jack.
And of course, February's most known for Valentines Day. People always complain when their birthday is next door to a holiday, but I quite frankly, love it.
However, my husband may disagree.
He was educated early on that Valentines Day, while it may be 24 hours prior to my birthday, is an entirely separate celebration.
And every year, he does NOT disappoint. He let me open one of my presents a bit early yesterday, and it brought tears to my eyes...
As some of you know, I had one of my pieces published on a website called Motherly (
click here to read it
) a few weeks back. I was SO excited about it, and apparently so was he.
He had the article professionally framed and it's now hanging in my office at home.
Definitely one of the most touching gifts I've ever received!
Another pretty cool thing about this month....our little June Bug turned
TWO MONTHS old
on the first!
Sadie June: By The Month
Sadie is.....Two Months Old!
(as of Feb 1st)
Sadie Weighs .....10.9 pounds
Sadie's Height.....22 inches
Sadie is Wearing.....0-3 months in clothes and still in size 1 diapers. I packed away all her newborn gear last week. Waaaaaa!
Sadie is Sleeping....AMAZING. It was like a switch flipped when she crossed over the two month threshold. In fact, I put her to sleep in her crib last night around 8 and she slept until 5:40 this morning. I have been fighting putting her in her crib because I feel like it's yet another milestone I'm not ready for. But, by how well she did last night, I'd say she's ready.
Sadie is Eating.....4-5 oz
Sadie Loves
.....her sister! She grins so big when Lara talks to her and it makes my momma heart just burst. She's also starting to love bath time! I bathe the girls together so Lara can "help," and I think this has helped Sadie warm up to them. She also LOVES to be swaddled. She is LIGHTS OUT as soon as I swaddle her up for naptime as long as she also has her "
lambie
" in her mouth. Anyone else obsessed with WubbaNubs?!
Sadie Hates
.....being on her back when she's awake. She LOVES to sit up like a big girl, so we're spending lots of time in our
Fisher Price froggie chair
. If you're a new parent and don't have one of these....GET ONE. Hands down one of my favorite baby items.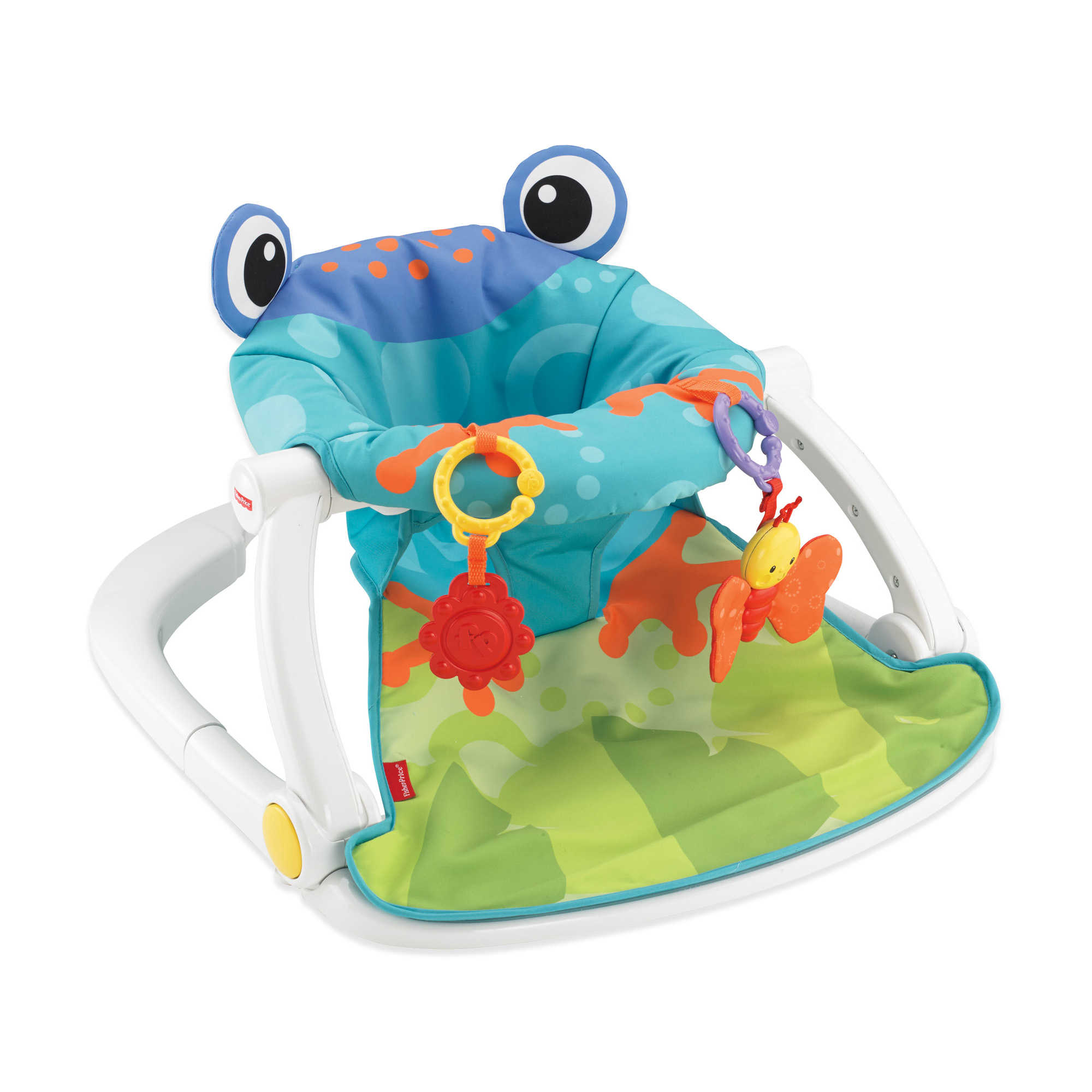 This kid is seriously the sweetest little thing. I am absolutely loving my days with her, just she and I, where I get this little grin all to myself.

Now, if she could just stay little forever....