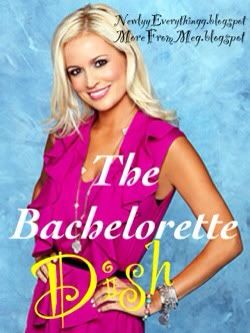 Time for another Bachelorette Dish: Link up Party!
Please please please
, if you want to link up with us,
GRAB OUR BUTTON
and link up using the SimplyLinked widget at the bottom of my post. Then hop on over to my co-host's blog,
More From Meg
and link up there as well. We
so
want
to hear all your juicy feedback, but won't be able to unless we know you are linking up! Hope lots of you beautiful ladies join us this week!
Another week down....and I hate to admit this, but I was literally DOZING off toward the end of this episode. I am struggling ladies! Yes, she's beautiful. Yes, she's kind. And yes, she's flirtatious. But then, BAM! You hit a wall. It seems the extent of the excitement this season will be how fast Emily can bat her eyelashes.
And the muppet thing. I wasn't into it.
Wah. wah. wah.
What I WAS into was that ADORABLE pink sequin skirt with grey tank. Super adorable and super sexy all wrapped up into one outfit. That one was a winner.
Ok, moving on. Let's recap.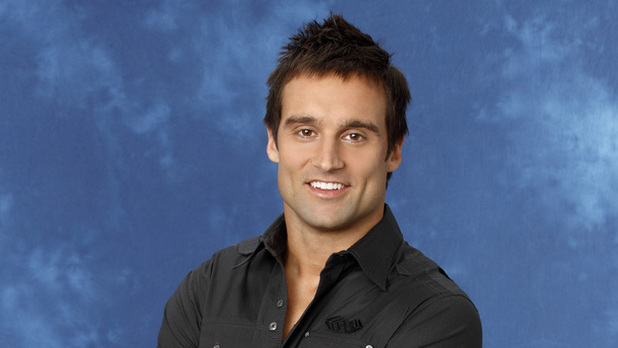 Ryan: Loved him last week. Not so much this week. I just felt like he was saying what SHE wanted to hear, which is a great strategy to WIN but I just wasn't buying it and surprisingly, I don't think Emily was either. Your muscles, beautiful eyes and womanly thick hair that's hotter than mine won't win this thing Ryan. He's GOT to get better at coming off more genuine! And what the hell! Who doesn't kiss her when you're slow dancing to a song called, "Are you going to KISS ME OR NOT!" Idiot.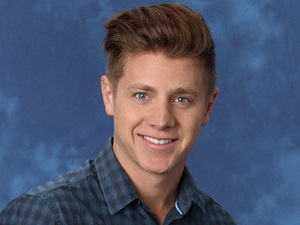 Jef: Ummm....love this guy and I think Emily does too. I wasn't crazy about the whole skateboard act last week. Grow up you child. But this week, I felt he was truely humble and that's super sexy. I mean, not as sexy as my husband of course. But sexy. I think he's a front runner fo sho.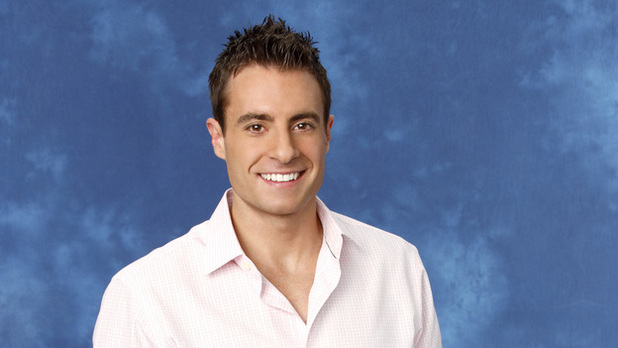 Tony: WHO STANDS THERE AND WATCHES YOUR GIRL READ A LOVE LETTER FROM ANOTHER MAN. Awkward. Extremely. Best part of the show. Likely. Which is SAD, ya 'all! Another thing that sucked about their convo---NO CHEMISTRY WHATSOEVER. Hey Tony, just because you have a 5 yeaer old does NOT mean she'll automatically fall in love with you. These guys think that's a pick up line and it's hilarious. Hey, I got knocked up when I was younger and now have a 5 year old that's super cool. Wanna date?

Kalon, aka the Wes of this season. Not a Bentley, but a Wes. But still, the Wes of this season....pretty terrible title to have. This guy better shut up before he gets rocked by one of the other roided out contestants. No other description is really needed for this kid. I'm thinking he'll be exiting almost as dramatically as his arrival, and this will likely be happening soon. I hope.
And I'm going to wrap this up with the only other fella that seems worth to discuss this week...the ADORABLE Charlie!: Ok, how sweet is this kid! Weird calling him a kid as he's a massive beast, but he's just so damn cute you just want to pinch his cheeks. His face cheeks, not his butt cheeks. Get your head outta the gutter ladies! This guy is the real deal. Been thru a near death experience so is naturally more humble and down to earth than other people are. This just comes with the whole, "you almost die" thing. But the coolest thing about this guy is that he's so IN TUNE with himself. Because of this I feel he's ready to be a great partner to someone. I just hope Emily quits batting her little eyelids and is able to SEE THIS GUY. Hello, why are you picking Charlie for like the second to last rose. C'mon Emily!