.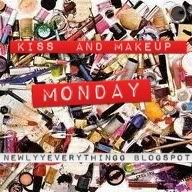 Well HELLO!!! Is anyone else having a hard time waking up? This gal is! Thank you LORD for coffee.
This week I wanted to feature one of my favorite products this blog sistah uses DAILY!
My hair appointments come around like clockwork. Every six weeks.
I used to spend a fortune on hair products to ensure my color lasted and my hair remained hydrated.
Well I'm happy to say that i've found it for around $12 in this new line of Loreal hair products called EverPure.
I don't have issues with hydration so I use the color care system that is SULFATE FREE!
Im telling you gals....CHECK IT OUT! You won't regret it.
I give it a 10/10....which I've never given before!
What hair products....or any products for that matter....are you digging this week?
Grab my button and leave me a comment with your beauty product loves!