Ok, that's not the ACTUAL name of the product....but I just couldn't help myself.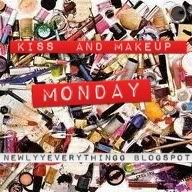 The product I'll be reviewing this week can be found at your local ULTA for only $12 bucks...flippin' amazing, you guys.
(And can I just say...the Easter Bunny knows me all too well!)
The only catch is that you CAN'T order the trial size online. So if you're really into trying this puppy out and don't have an ULTA near you, try Sephora. Or...go the online route and get the one that's a little bit bigger (see link below). Trust me, you won't regret it.
It's by
Urban Decay: All Nighter Spray
.
I first experienced this produce a month before my wedding. I was SEARCHING high and low for a product that would seal in my makeup and keep me beautified thru the tears, sweat, and HOURS of dancing. Well ladies, I found it!
I bought the trial size (because I'm cheap) and was able to use it thru the entire summer. (I got married April 23rd).
With summer right around the corner, I wanted to be sure and share my little secret....as it is AHHHmazing. If you're a sweater, you'll love this product.
HOW TO USE:
Hold bottle about 6 inches from your face, and spray about 3 sprays all over your facial area. That's it!
Do you know of any other product like this?
Have other makeup suggestions?
Grab my button (above) and join my link party......cuz there ain't no party like a makeup party!
Feel free to link up with general makeup tips or product reviews, whichever you prefer! All things makeup are welcome!